I'll admit it.
I have been happily using SiteGround's web hosting services for over 3 years now.
Being a total geek, I have paid extra attention to these guys. And every time the team has left me amazed.
That's the reason I decided to (finally) write a detailed review of a company that provides web hosting to over 8,00,000 customers!
This SiteGround review will help you decide whether it is the right choice for your business or blog.
I collected the required data, specifically regarding their server speed, storage, reliability and customer service. 
 So find below my observations, review and suggestion.
SO WHAT IS SITEGROUND? 
SiteGround is a privately held web hosting company, which was founded in March 2004. The company that started off with just one employee now employs over 500 people and provides web hosting to over 8,00,000 domains.
That is beyond impressive to get that kind of growth in this competitive space.
And that's not all, official CMS (content management system) developers like Joomla, WordPress and Drupal recommend their users to use this web hosting service. That's a "green tick" for SiteGround since these guys know their stuff better than anyone else.
To find out the secret behind their successful journey, I did an in-depth study of their services.
Here's everything I could discern between SiteGround and other web hosting companies.
UPTIME – A WEB HOST'S BACKBONE
SiteGround, instead of using ready-made software solutions from the market, uses a personalized solution to make sure you have a dependable hosting environment.
They have used Linux containers to build their platform to assure reliable uptime, even during unexpected traffic spikes.
They are the first one to introduce a proprietary "account isolation technology" to ensure client security.
SiteGround also built their own proactive server monitoring system to monitor their servers (and it runs every 0.5 seconds, that's right, twice every second!). This system automatically fixes problems with no human involvement, which ensures that you face no downtime. 
SiteGround has an average uptime of 99.99%, 0.5% more than their competitors in the market.
SUPPORT STAFF – THE MOST IMPORTANT HOSTING FACTOR
Sh## does hit the fan, no matter what web host you select.
And in such rare situations, it is the support team that's the vital key to your hosting success.
For someone who is totally into drop shipping, I need to have confidence in my host's support team.
And that's why, in such times, the important thing is how the support staff handles such down times, customer complaints and angry customers.
Though many companies take a nose dive in this area, SiteGround makes sure they have a highly knowledgeable customer support. They respond to your queries in 3 languages; English, Spanish and Italian.
The support team makes sure they respond to your questions within no time, and it was impressive how their employee could answer all my queries politely (and quickly).
They have appointed over 230 people to see that they solve every query and the customers are happy. These 230 employees are capable of replying to over 1,500 tickets, over 800 phone calls around 2,000 chat requests every single day.
Those are some impressive numbers!                                    
And this one's a given – SiteGround provides round-the-clock, 24 hour support service, unlike several web hosting service providers who expect you to wait until the office opens.
A SURPRISE BONUS – MANAGED WORDPRESS HOSTING!
SiteGround has a special feature in their plan where they offer complete management of WordPress hosting. I am sure some of you may wonder what this exactly means.
Basically, SiteGround takes care of a site running WordPress. It takes care of optimizing the hosting environment in terms of speed, support, security, updates and provides tools that can enhance your site performance.
They are serious about WordPress and make sure that your site is protected from all kind of vulnerabilities. They also create daily backups for free ensuring you have your data protected.
SECURITY ADD-ON'S AND HOTLINK PROTECTION
Despite a thorough WordPress managing feature, these guys also offer extra security arrangements for all kind of websites.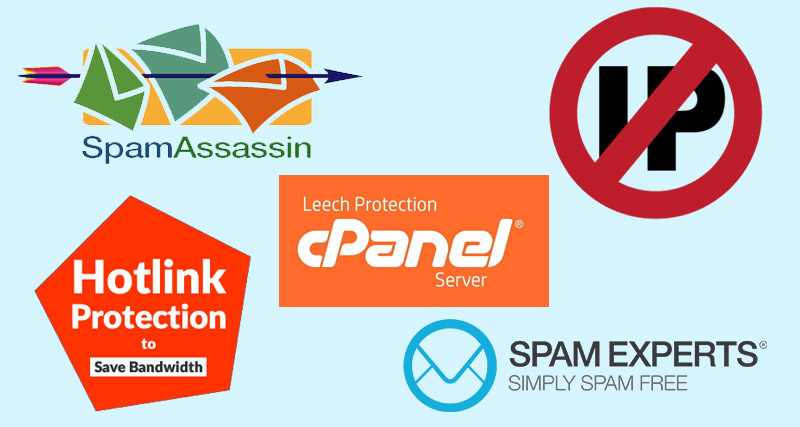 The tools available at SiteGround are IP address blacklists, SpamAssassin and SpamExperts, Leech Protect, and hotlink protection.
SECURITY ADD-ON'S AND HOTLINK PROTECTION
The pricing is reasonable when compared to the awesome features and benefits provided by SiteGround.
Their rates start from $3.95/mo and go up to $11.95/mo. With amazing uptime, super-fast speed and other add-on features, I guess this is not at all a bad deal. You can see the pricing and features of the plans in the image below: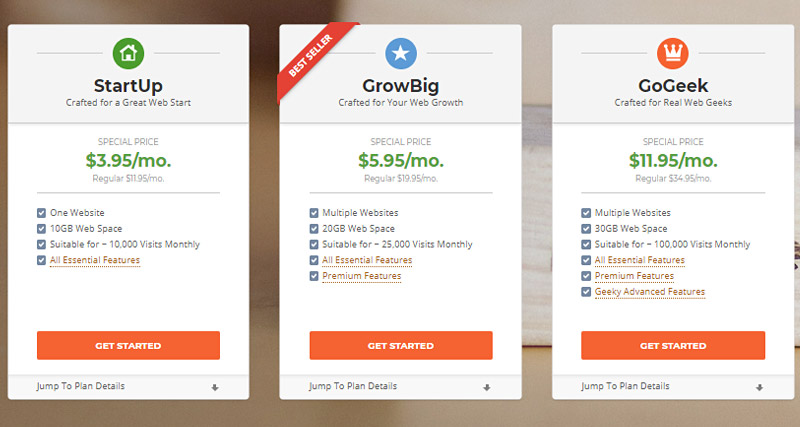 SO, WHAT'S THE CONCLUSION? DO WE RECOMMEND SITEGROUND?
It's a resounding YES!
I must have tried at least 10 different hosting companies in the last 20 years.
Apart from one or two other hosting companies, SiteGround has quickly become my favorite.
You get super fast load times, reliable uptime and impressive security management without compromising on the support system.
And all that while providing you with a 30-days money-back guarantee, free transfer for existing websites, it really is a no-brainer, especially for new businesses.
Current SiteGround Offers: This link will give you an extra 50% off for your first month!