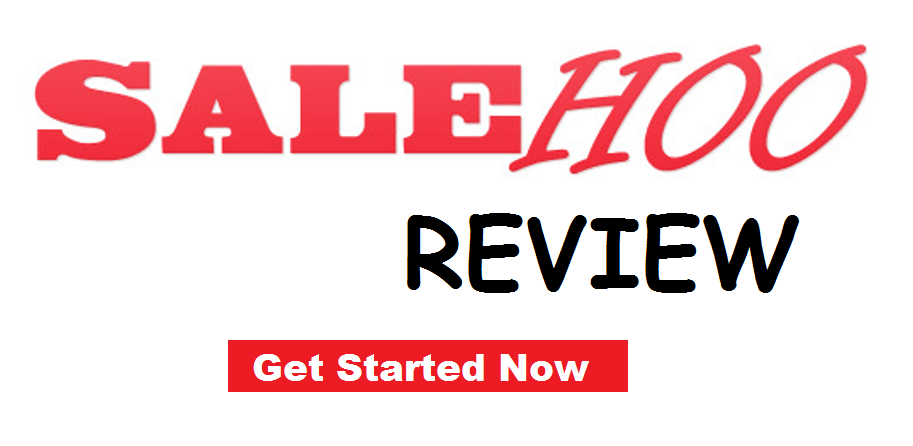 Dropshipping can be a risky business, if you do not choose your partner wisely. You should always consider which service can generate the most profit for your business and which cannot. It is all about growing your business fast and that can be possible only when you are connected to a reliable supplier. Many individuals have turned towards Salehoo to gain a good profit. Is it reliable or not, you can find your answer in this Salehoo Review. You can reveal the features, pros, and cons of Salehoo to take a right decision before making an investment.
What is Salehoo?
Salehoo is basically a directory that provides a huge selection of suppliers to the dropshippers. It is a New Zealand based company that has suppliers from the leading countries like the USA, Australia, and the UK on Salehoo.
Whenever a dropshipper wants to connect with the suppliers, he uses the sourcing tool to establish a connection. Suppliers like liquidators and manufacturers provide their products at very reasonable prices. So, the dropshippers buy the products at wholesale prices and sell these products to their customers at competitive prices and gain a considerable profit. The drop shippers buy products and sell them on renowned e-retail platforms such as eBay, Etsy, and Amazon to gain a good margin by selling the selected products.
If you do not want to rely on other eCommerce sites such as Amazon or eBay, Salehoo offers a good collection of templates to build your own e-retail store. You can use Salehoo's platform to develop an eCommerce store and start your online business. Though Salehoo's backend is not as powerful as AliDropship or Shopify, it is still a good platform to take the initial steps in the drop shipping business. Only the premium members can take advantage of this feature, so you will have to buy the premium membership for building your own website.
How to Use Salehoo?
Salehoo Review – Is it Legit?
It is obvious that you would like to ensure that the platform you are using to start a business is reliable or not. There are many experts reviewing this platform. All of them are sharing its features and benefits of starting a dropshipping business with Salehoo. In addition, numerous drop shippers are earning a huge profit by working with this company. So, it is confirmed that Salehoo is a reliable and you can wish to gain a huge profit with it. Do not consider it a scam because it is not one of those poorly developed business solutions. It can provide a good start to your online e-retail business.
It is not easy to find a reliable supplier that supplies high-quality products at affordable prices. Salehoo offers more than 8,000 reliable suppliers. It promises to provide reliable suppliers from all around the globe. Those suppliers are working in this field for a long time. They have their companies, producing the goods endorsed at Salehoo. Even the experienced drop shippers are using Salehoo directory to find new suppliers and deal with them. The products charge a very cost-effective price and therefore you can dream to gain a huge margin by selling an assortment of products.
Salehoo directory contains numerous dropshippers, wholesalers, liquidators, and direct manufacturers. You can easily contact the service providers, source their products, and sell those products at your e-retail store. Every product will provide a considerable profit if you sell it online.
Can you gain a huge profit by working with Salehoo?
When it comes to making profit by working as a drop shipper, it totally depends on what product you are selling. Suppose you are selling a Panda Onesie, you can generate up to $24 profit by selling it. The base price for this product is $13. eBay sells it at $36 and Amazon charges around $16 for it. If you get this product and sell it on your e-retail store at affordable prices, you can easily gain up to $20 profit by selling each Panda.
Similarly, there is a huge range of products that you can buy at very affordable wholesale rates. You will have to purchase the selected products and sell them at higher prices across the globe. Salehoo will supply a variety of products in your niche. You can lure customers with some great offers. People will choose your services because you will offer high-quality products at affordable prices and you will make a considerable profit by selling the product at much higher prices.
Support and customer service:
The beginners may have many questions regarding the suppliers, service policy, and drop shipping. The support staff at Salehoo understands it and that's why are always ready to help new drop shippers in understanding this business. You can mail any query regarding this platform and directory and the service staff will revert back to you within the next 24 hours. Salehoo directory is used by thousands of dropshippers. Many of them like to get the support of Salehoo's customer service and therefore it may take 24 hours to reply.
There is no other supplier directory that provides such fast customer support. Salehoo has a huge forum, where dropshippers actively participate in discussions. It is a huge buyer-seller forum where you can ask any question regarding e-retail business and get some great solutions from the experienced dropshippers. Therefore, Salehoo service staff and forum can offer a great aid when it comes to starting a drop shipping business.
Pros:
Exceptional customer support.
A listing of 8000+ suppliers, liquidators, and manufacturers.
Offering products from market's leading brands at affordable prices.
Cons:
Poor margin on some products.
Product database is not too wide.
Final thoughts:
Salehoo is a reliable platform to begin the dropshipping business. It can provide you with a huge selection of suppliers from the leading countries in the world. You can communicate with them, deal with them, and start your dropshipping business now. Now, You have read the Salehoo Review and as you can see it can help your Drop Shipping business grow. So, try it.