Technology is revolutionizing the way we live. Smart home systems, foldable smartphones, hi-tech gaming systems, robotics, and online shopping are some highly impressive technological products that we are enjoying today.

Technology has paved the way for digitalization and has pushed us into a digital era. From marketing to running full-fledged businesses, everything is under the strong influence of digitalization. Technology and digitalization have established their deep roots in the corporate industry. Today, a business that does not have a digital presence ceases to exist for the consumers.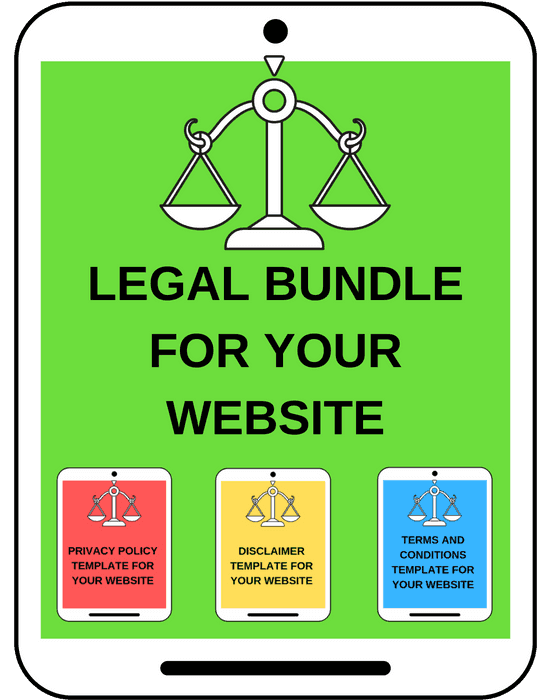 It is due to digitalization that the concept of online businesses and entrepreneurship is gaining a firm ground all around the world. As the brick-and-mortar stores and offices close down, the number of online businesses begin to rise. Even though digital companies are easy to manage, but it can create some legal issues.
Creating a website and especially its legal pages, is challenging. Negligence in legal matters can expose an online business to pressing legal issues and even cause a company to shut down. Preparing legal pages can become a very lengthy and stressful process. However, there is one solution that can help digital entrepreneurs save themselves from the stress of legal matters, and that is the legal bundle for your website, A Self Guru!
WHAT IS THE LEGAL BUNDLE BY SELF GURU?
A solution for digital businesses that are trusted by more than two-thousand bloggers and entrepreneurs, the legal bundle by self guru, will help you get rid of the stress of preparing legal pages. Pages such as website disclaimers and privacy policy require lengthy and authentic content. Even the most minor mistake can expose your business to legal liabilities.
The solution comprises of a privacy policy template, disclaimer template, and terms & conditions template. These are the essential legal pages of a website or an e-commerce store that can take weeks and in worst cases, months to prepare. You can prepare these legal pages within a matter of a few minutes.
If you are struggling with the legal pages and pondering upon how to create a privacy policy & disclaimer for your blog, the legal bundle by self guru is the answer for you.
PRIVACY POLICY TEMPLATE
To create the best privacy policy that is perfect for your blog or digital business, you will need the legal bundle by the self guru. It is a requirement by law, and with this solution, you will run your blog or business in complete compliance with the law. The template is proven to save businesses and blogs from lawsuits. In addition, you get a gdpr privacy policy generator free.

DISCLAIMER TEMPLATE FOR YOUR WEBSITE            
The next thing in the legal bundle of a self guru, you will get a disclaimer template for your website. Post the content on your website without worrying about the legal liabilities. With this template, you can get a comprehensive disclaimer policy for your website in just a few minutes. It offers the affiliate disclosures that comply with the Federal Trade Commission (FTC) requirements.

TERMS & CONDITIONS TEMPLATE
The terms & conditions of your website is a legal contract between you and your readers or customers. The legal bundle provides you with a comprehensive policy that will save you from the risks of legal issues.
Get this legal bundle today and save yourself from the legal matters and the risks of your business shutting down that is always hovering above your head!

LEGAL BUNDLE REVIEWS
Here are some reviews of Legal Bundle.




CREATOR OF THE LEGAL BUNDLE
The legal bundle is a product by Amira Irfan, who herself is a qualified lawyer, a successful blogger, and a business coach. She is well-aware of the legal risks that are associated with that running an online business or a blog. She spent years to create a solution that can make online entrepreneurship stress-free.