For an e-commerce business to succeed, you need to get winning products. Any seller would prefer to spend their time making money by selling the hottest products rather than searching for products and guessing whether or not it will sell.
If you have been through the ordeal of searching and editing merchandise from AliExpress, you will probably know what dropshipme is and what it does. No seller wants to sell outdated merchandise. Everybody wants to get their hands on the trendiest products in the market.
But the problem is, nobody is really sure. This is especially true for sellers who have just started their dropshipping business. Just coz you've added over 2k orders of products from AliExpress and run ads doesn't mean it will convert.
You need a tool like dropshipme that will help you add merchandise with a potential for high sales. This is where my dropshipme review comes in. Before I get into the details, let me tell you what it's about.  
WHAT IS DROPSHIPME?                             
Dropshipme is a revolutionary online dropshipping platform and plugin. It is designed to help you import products easily from AliExpress with clear and edited titles and product description to your WordPress store. So yes, this is a "WordPress exclusive" tool.  You can read dropshipme review in this article and learn how to use it efficiently.
This platform is up and running all the time with more than 50,000+ best-selling dropshipping merchandise. The products are manually picked by experts and edited so that you can import it to your WordPress in just a click. Any dropshipme review will tell you it works fairly effectively because the products it chooses are targeted towards your area of interest.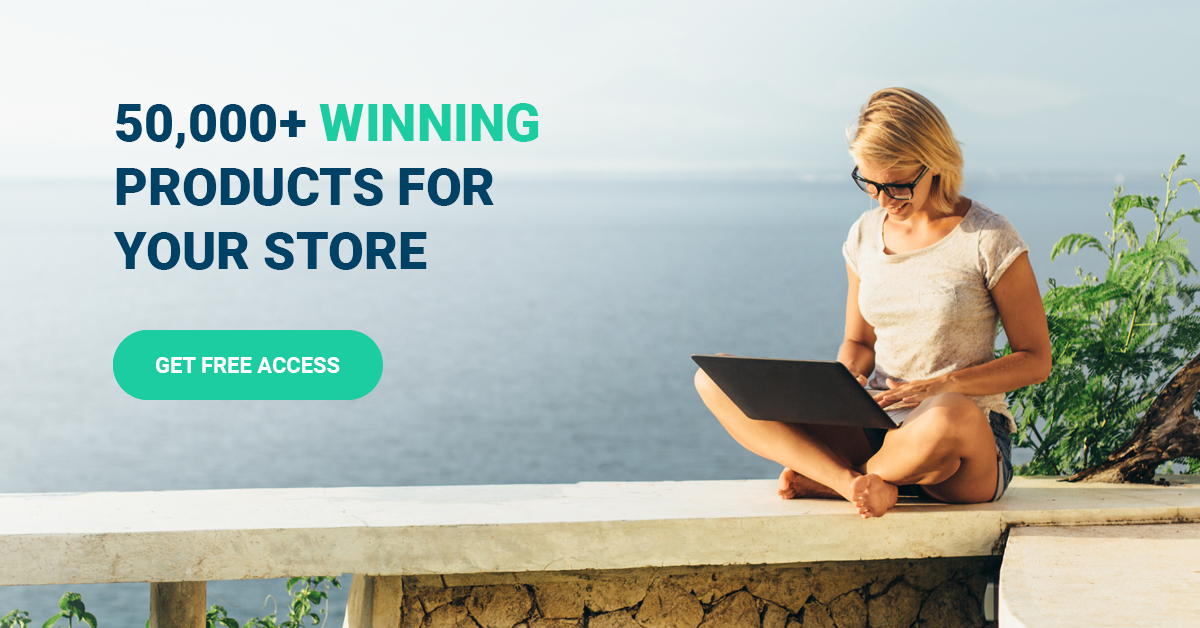 DROPSHIPME PRICING & PACKAGES
Dropshipme has an efficient pricing across 4 package range. They also have a free plan for new users who have just started their e-commerce business. All four plans have the same features and tools. The only difference is the number of products that users can import. Users can import up to 50 products with the free plan.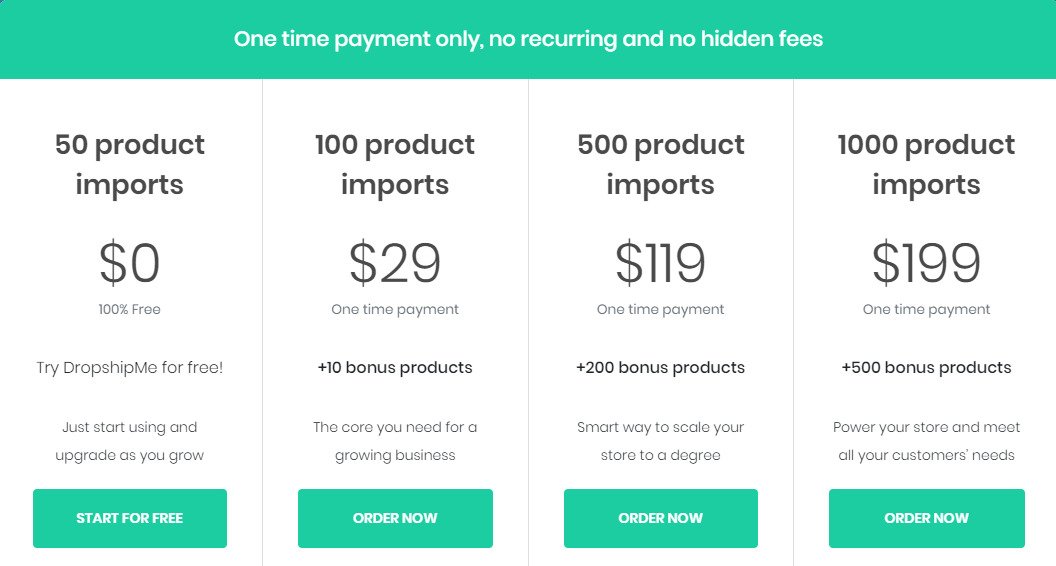 Package deals:
50,000+ best selling products
Catchy product titles and high-quality images
Manage imports with free WordPress plugin
Trusted suppliers
Real customer feedback
No additional fees
Lifelong buyer support
All prices are one-time payments with no future hidden charges, contracts or time-bound subscriptions.
FEATURES OF DROPSHIPME
User-friendly setup and operation
Practically anyone can set up the dropshipme plugin. Once your setup is complete, it's as simple as doing your search and clicking on import. The server will surf the best products in your niche and zero in on the most viable options for your online store. They also have a 100% free plan.
The best thing about dropshipme is that there is no need for you to set up additional plugins or extensions. All packages come with a free WordPress plugin. You can instantly sync it with your store and start searching and importing the merchandise you like.  
Hottest handpicked merchandise to choose from
Dropshipme has revolutionized product sourcing. They have a jaw-dropping catalog with over 50,000+ merchandize all available at AliExpress dropshipping. Their server picks from over thousands of best selling AliExpress products which are constantly growing. All these products integrate with the WordPress stores.
Professionally edited titles and high-quality images
All product pages are perfectly optimized with professionally edited titles and product descriptions. All their images are so high quality that you can expect your customers to start shopping immediately. With titles, product descriptions and professionally tailored images, you can expect your web store to look on par with some of the biggest e-commerce platforms like eBay and Amazon.
Sales increase with real customer reviews
Did you know that 63% of customers prefer to buy their products from sites with real customer reviews? As a matter of fact, product sales at an e-commerce store can increase up to 400% with real user reviews. Keeping this in mind, dropshipme allows you to import customer reviews with their new feature.
PROS AND CONS OF DROPSIPME
Pros:
Quick and easy product search and import
Saves money on adverts
Over 50,000+ winning products handpicked by experts
Professionally edited titles and product information
Regularly updated and growing database
Only trusted AliExpress suppliers
Can create a free dropshipping store with WooCommerce
One-time payment with no hidden future charges
Lifelong buyer support
Gross sales increase with real customer reviews
Recommended pricing markup
Import product ratings and reviews
SEO friendly
Easy start with 100% free plan
Cons:
HOW DOES DROPSHIPME WORK?
Dropshipme works in 4 simple steps.
Step 1: Target the most promising niches
Research the latest trends and demands
Know the level of competition
Determine the quality of suitable AliExpress items
Find different ways to promote
Step 2: Find the best suppliers
Choose only those AliExpress suppliers with the best ratings
Find out how long the suppliers have been active
Find out if the customers' feedback is authentic
Step 3: Add only the best products
Pick only those products with top ratings
Products should come with e-packet and free shipping
Pick products with high-quality images
Step 4: Edit product pages based on our standards
Improve images and remove all watermarks
Add catchy product titles
Informative yet simple product descriptions
SEO-friendly single product pages
HOW TO INSTALL DROPSHIPME?
You can download the plugin for free and get 50 winning products. Once you download the plugin, you will get an activation code almost immediately.
Follow these simple steps after you have downloaded the plugin.
Click on the "Plugin" in your WordPress dashboard located on the left side of the panel and then click on =≫ "Add New"
Now click on =≫ "Upload Plugin"
Click the choose file option to find the file in your computer (dropship-me.zip file)
Once the file is selected, click on =≫ "Install Now" button
Once the zip file is installed, click on =≫ the "Activate Plugin" button
Click "Dropship.Me" at the left side of the dashboard and enter your license key.
Click "Activate" after you enter the license key and start importing your free 50 hottest dropshipping products.
SUMMING UP
I have the dropshipping plugin in my store, and it's totally worth it!
Searching for the right products and adding it used to take up all my time but not anymore. Thanks to dropshipme, I can easily add over 20 of the hottest products to my store in just one day. The idea is to help sellers focus on selling and improving their marketing strategy and rule out the guessing game. And best of all, it's free! I am sure after reading DropshipMe Review you want to download it right away.