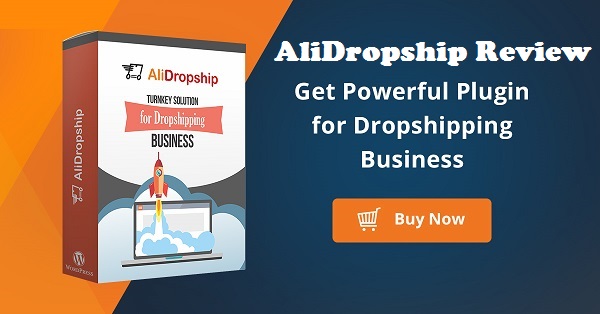 Every retail store operates in two ways. Whether it holds the inventory or not. When you are operating a store that holds inventory, you place a bulk order for the products, unpack all those products, and then ship them in personalized packing as the customers buy those products. If you do not want to hold a bulk inventory, you will have to rely on a wholesale distributor. The wholesale suppliers or distributors warehouse a bulk of products for your business and then ship the required products when the buyers place the order. It is known as dropshipping and it is the best way of operating the business now.
You will not hold the inventory and still, you will provide your customers with the required products. The wholesale distributor will work for you and deliver the products on the behalf of your business. That's how you will not need to manage a bulk of inventory and thus you can focus on growing your business. Most online retail stores have found dropshipping useful for their business. AliExpress.com also does the same thing and now it is allowing you to be its partner. All you need is an AliDropship plugin-enabled WordPress website and you can start the business now.
WHY DO YOU NEED A WORDPRESS PLUGIN TO OPERATE THE DROPSHIPPING BUSINESS?
Though everything seems so easy, a dropshipping business faces a lot of trouble. It is quite complicated to browse and choose the products from a huge selection. AliExpress.com has a huge range of products and it would be difficult to download the specific product images uploaded to your online retail store. The AliDropship Plugin makes it easier for you to pick and import multiple products within a few minutes and that's why demands are quite high for this plugin.
Let's check the Alidropship review to find out more details about this plugin and why the AliExpress affiliates need it.
ALIDROPSHIP PLUGIN REVIEW:
AliExpress is a renowned retail service that is owned by Alibaba Group. A number of small business organizations work for AliExpress and it sells its products across the world. It offers a great opportunity of starting a new business anywhere around the globe. You can choose any product from AliExpress and endorse it on your E-retail store. You can set any price for the product and sell the product. Once, the product is sold, you can place the order at AliExpress and provide the customer's shipping address. Thus, the product will be shipped directly to the customer's location and you will earn some profit by selling that product. The Alidropship Plugin plays a vital role in this whole process. Continue reading about Alidropship Review to know how.
THE ALIDROPSHIP PLUGIN ALLOWS YOU TO EARN WITHOUT MAKING A HUGE INVESTMENT:
Essentially, you will invest a very small amount for buying the domain, web hosting, and AliExpress plugin. This investment can offer you with huge returns. This plugin will help you in developing a new store with your unique ideas. You can add numerous items to your store and sell them online. When your first store does not succeed in luring the buyers, you can create a new one in a different niche to gain profit by using the same plugin.
Though this business idea is great, it does not mean that it is totally risk-free. You will gain profit only when you sell a product. The AliDropship business model is particularly great when invest your money in the plugin. You will not need a warehouse and a bulk of products. A little investment in the AliDropship plugin can help you in developing a feature-rich e-retail store. You can create a great brand and supply AliExpress products with your brand name to gain a huge profit.
Your online business can grow much faster and better if you apply an automation tool that can save you time and money. AliDropship plugin is an automation tool that helps you in building more stores and handling more orders. It is a necessary tool for anyone who wants to work with AliExpress.
Check Out AliDropShip Plugin Here and Start Your DropShipping Business
WHAT DOES THE ALIDROPSHIP PLUGIN DO?
AliDropship is a premium WordPress plugin that allows you to fetch product details directly from AliExpress.com. It is an automation tool that automatically downloads the images from AliExpress and stores them directly in your store. It also checks the delivery options and performs many other necessary tasks to reduce the hassles. It is a one-time investment product for drop shippers. You will pay only $89 for this plugin and get lifetime service along with the new updates.
You can get the plugin online. Place the order and then you will be redirected to the download page. Download it and then use it to improve the performance of your Dropshipping store. You can choose from the standalone version and WooCommerce integrated plugins. These are two different versions of AliExpress Plugins and both are used by the AliExpress partners.
FEATURES THAT MAKE ALIDROPSHIP PLUGIN BENEFICIAL FOR YOUR STORE:
The key features include the following:
It can fetch and import the products directly from AliExpress.com without requiring human supervision. It can fetch images, descriptions, prices, product variations, and buyer reviews along with many other details from AliExpress.
This plugin allows you to edit the product details and insert new images, videos, and texts on your website.
The details on your store will be fresh and up to date because AliExpress Plugin will synchronize all the details with the AliExpress. Any new update regarding the product will be published automatically.
The information regarding new orders will be shared automatically and that's how you do not need to provide the customer's shipping details manually.
The drop shippers get free updates of the plugin along with lifelong free support from the developers.
This plugin is available with a custom dropshipping feature that makes it more useful for beginners.
It enables you to choose a product from a selection of 100 million different products. There are numerous products that you can choose to sell online.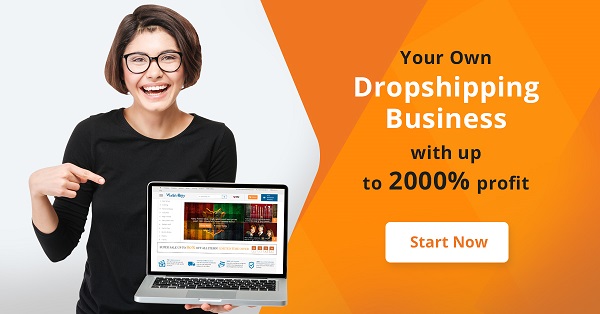 ALIDROPSHIP OR ALIDROPSHIP WOO, WHICH IS BETTER FOR YOUR BUSINESS?
As mentioned earlier in this Alidropship Plugin Review, there are two versions of the AliDropship plugin. The original plugin is named as AliDropship and another plugin is called AliDropship Woocommerce plugin. It completely depends on your business goals, skills, and preferences and which plugin you are going to use with your e-retail store. The comparison between both plugins will help you in identifying the best plugin for your business needs.
The AliDropship Woo plugin is good for your business when:
The AliDropship Woo Plugin is the best for those, who already have a great understanding of WooCommerce. You should invest in it only when you are experienced enough to understand how the e-commerce business works. In addition, you also need a WooCommerce-based e-retail store to use this plugin. You can fill your e-retail store with the selected AliExpress products quickly, effortlessly, and quite efficiently by using this particular version of the AliDropship plugin. If you do not have any experience of WooCommerce and you are new in this field, then you should choose another variant of this plugin.
Choose the original variant when:
You are starting the first retail store on the internet and do not have any experience regarding how things work in this field. The original AliDropship Plugin has helped many beginners in creating a new online brand. Today those brands are doing good business in the targeted region. The AliDropship Original plugin is a comprehensive solution that includes all the required features in a single package. You do not need to find, install, and spend money for buying different plugins. The standalone version of AliDropship offers everything e-commerce store needs, which also include the themes.
The only thing that makes the standalone variant a bit uninteresting is its compatibility with the inbuilt themes. This version will not work with the Woo Themes, so keep it in mind while placing the order for this plugin. You can choose the AliDropship Woo Plugin, if you want to use a theme generated by WooCommerce. The Woo Plugin will not work with the built-in themes, so make a wise decision while buying it.
Many beginners find AliDropship plugin useful for their drop shipping business. They get in so hurry and therefore they do not consider the necessary features and the flaws of two different variants of this plugin. You should not make the same mistake. The original version will not be compatible with the AliDropship Woo plugin and WooCommerce, so carefully choose a variant to ensure you get what you are looking for.
Suppose you choose the wrong version of the AliDropship plugin and decide to switch to another version, you will have to reinstall the WP. It means you will have to develop a new website from the scratch. It will take a lot of time and therefore you can miss some vital opportunities of drawing new customers and selling products online. So, do not be in a hurry, consider every feature of the two variants of this plugin, and then choose one that meets all your requirements.
HOW DOES ALIDROPSHIP PLUGIN WORK?
Once you have bought, installed, and activated this plugin, it will offer access to the whole collection of the plugins. You will get access to the main dashboard, where you can check the traffic stats, recent orders, and all other activities taking place on your website. As explained earlier in this Alidropship Review, the original plugin can work only with the inbuilt themes. You will get a broad collection of built-in themes. You can choose between different themes anytime you want. You will have to check the reports section to get more comprehensive information on traffic and recent sales.
If you are a serious investor and want to get detailed information on your visitors and traffic sources, connect your AliDropship plugin with Google Analytics. You will be able to fetch all the necessary details regarding the customers. You will know the sources from where they were directed to your site and that's how you can create more effective promotion plans. It would be really easy to search and include new products from AliExpress in your e-retail store.
You can refine your search for the required products by offering details like keywords, categories, purchase volume, and other details. If you do not want to provide all these details, then visit AliExpress.com, search for the required products, find the products you want to sell, and then add them to your store directly.
The AliExpress offers a Google Chrome extension that you can use to pick the required products immediately. Your e-retail store's AliDropship plugin will automatically import all the details regarding the chosen products. It will add those details to your website and that's how you can save a lot of time. This plugin can make your drop shipping business a huge success if you invest the saved time in promoting your website and e-retail store.
THINGS TO AVOID WHILE USING THE ALIDROPSHIP PLUGIN:
As you choose the products at AliExpress.com, all those products will be visible on your store automatically. All the images, stock information, descriptions, product variations, and price details will be visible on your site automatically. You can store images in two different ways. You can either import the images or use the link. The experts suggest that you should get only links and leave the images on AliExpress. This is how you can save some space, get high-quality images, and reduce the load to provide customers with a fast-working e-retail store.
The ePacket shipping is the best shipping option for any drop shipping business. Every product at AliExpress offers this shipping option and you should choose it instead of choosing other ways of shipping products. This is how you can deliver the products quickly to your customer's location and gain their trust. When the extension is activated on Chrome, it will ask you to import the products. You should use the Direct Import Button to start importing the required items immediately. This feature is also offered to save you time and help you in choosing the required products quickly.
AUTO UPDATES REGARDING THE PRODUCTS:
The auto-update feature is not only available for the plugin, but also for the product variations, prices, and inventory. Any change took place in these details that will be updated on your store. This auto-update feature is quite vital for any drop shipping business. Your products will be up to date with the most recent details provided by AliExpress.
Your e-retail store will be capable of offering the customers the latest details available on any product you sell online. If any product is out of stock in your store, it will also not be available on AliExpress. It means, your website will be a copy of AliExpress because it will provide the same information that is mentioned on the source website.
SHOULD YOU AUTO-UPDATE THE PLUGIN OR UPDATE IT MANUALLY?
Most of the options will be the same, whether you update the plugin manually or automatically. The only thing that differentiates both is the way the update starts. If you are updating the plugin manually, you will have to start it manually. First, you will log in to your AliExpress account and then start the update process. The update sections of the AliDropship plugin offer updating options. Choose any suitable option to use the latest version of the plugin.
ALIDROPSHIP VS OBERLO
AliDropship and Oberlo are two different plugins used to improve the performance of drop shipping sites. Though both plugins come with different features and drawbacks, both are used to meet the same demands.
Hence AliDropship is a more customizable plugin, it takes a little longer time to set up than Oberlo. AliDropship plugin costs only once and then you can use it free for a lifelong time. You will have to pay $29/per month if you are using Oberlo. It means Oberlo costs a lot more than the AliDropship plugin. You can start the drop shipping business within a few minutes while using Shopify, but the AliDropship plugin with a WordPress website is a more affordable solution.
PROS AND CONS OF ALIDROPSHIP PLUGIN:
Though AliDropship is a great choice to start the drop shipping business, you should still consider both bright and dark sides to make sure you are investing your bucks in the right thing.
Pros:
It helps you in importing products with just one click.
You can automatically import product details, images, price details, and other information about products.
Custom dropshipping store development support.
Tons of other features as compared to the similar plugin.
Cons:
Since Alidropship Plugin runs in WordPress, you will need a decent host that can handle an e-commerce site.
Final words:
The AliDropship plugin and this drop shipping business model are great for anybody who wants to start a new business without investing a huge amount. After reading Alidropship Review You can go for it, if you like the features and benefits. So, Try AliDropship Plugin Now.